PLAN YOUR VISIT WITH US!
We know visiting a new church can be intimidating. At Grace River, we never want you to feel that way. You will be greeted by a friendly volunteer and offered a cup of coffee to make you feel at home.
We understand everyone's reason for walking into our church is different, but EVERYONE is welcome! If you grew up not going to church or find you have lost your faith along the way, Grace River is here for you! If you have a deep relationship with God or have never had a relationship with God and want to explore the possibilities – Grace River is here for you!
WELCOME TO GRACE RIVER!
PRIOR TO YOUR VISIT
Share with us your contact information. This information will be added to our system prior to your visit to make your check-in go quickly. If you prefer to just stop in, that is fine too!
RESERVE YOUR SPOT Today!
GRACE RIVER CHURCH
We are located at:
1913 Trade Center DrSt. Peters, MO 63376 Sunday's Services are at:
8:30, 9:45 and 11:00 am
PARKING
When you arrive, the Parking Team will direct you to our New Here? Park Here! parking area for our guests.
NEW HERE? START HERE! COUNTER
One of our Greeters will direct you to the New Here? Start Here! counter.You will quickly check in, receive your complimentary gift, and be on your way to the auditorium to enjoy the service.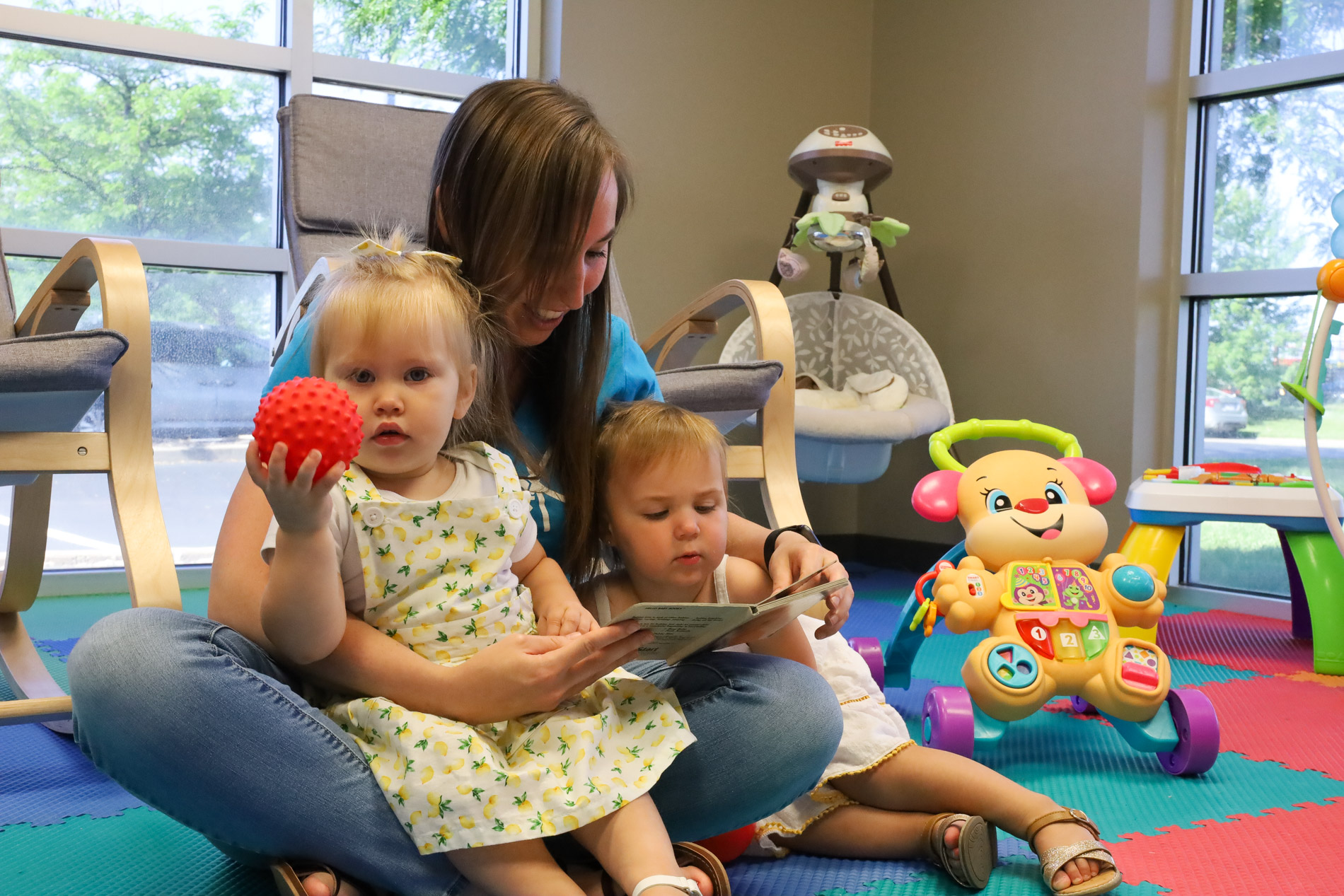 GRACEKIDS MINISTRY
If you have young children, GraceKids Ministry has highly-skilled and vetted children's ministry workers, so you can rest easy that your kids are having fun and are safe.
LEARN MORE
WHAT A SERVICE IS TYPICALLY LIKE
A typical service lasts approximately 50 minutes. Our hope is our messages, over time, will help you find and follow Jesus Christ, lead you into a growing, loving relationship with Him, and change your world. We do this through music, connecting with and caring for each other, and by teaching God's word with life-giving application.
WATCH ON-DEMAND!