VISITING FOR THE FIRST TIME?
We are so happy you are interested in visiting Grace River. We know attending a new church for the first time can be intimidating. That is why we want to help make your first experience at Grace River Church a great one!
Come join us at one of our three Sunday Services and we will have a warm cup of coffee waiting for you!
Location: 1913 Trade Center Drive | St. Peters MO 63376 
Service Times: 8:30, 9:45 or 11:00 am
Service Length: Approximately 60 minutes
Below is a short video of "What To Expect", and FAQ's too.
If you are ready to plan your visit, click the button above and complete a short form to share you and your family's information. If you have kids and would like to check them into GraceKid's Ministry (Nursery – 5th Grade), make sure to include their names and birthdates on the form to speed up your check-in process. 
When you arrive on Sunday, stop by the New Here Start Here counter and grab your free gift!  
We are looking forward to meeting you!
HOW TO FIND US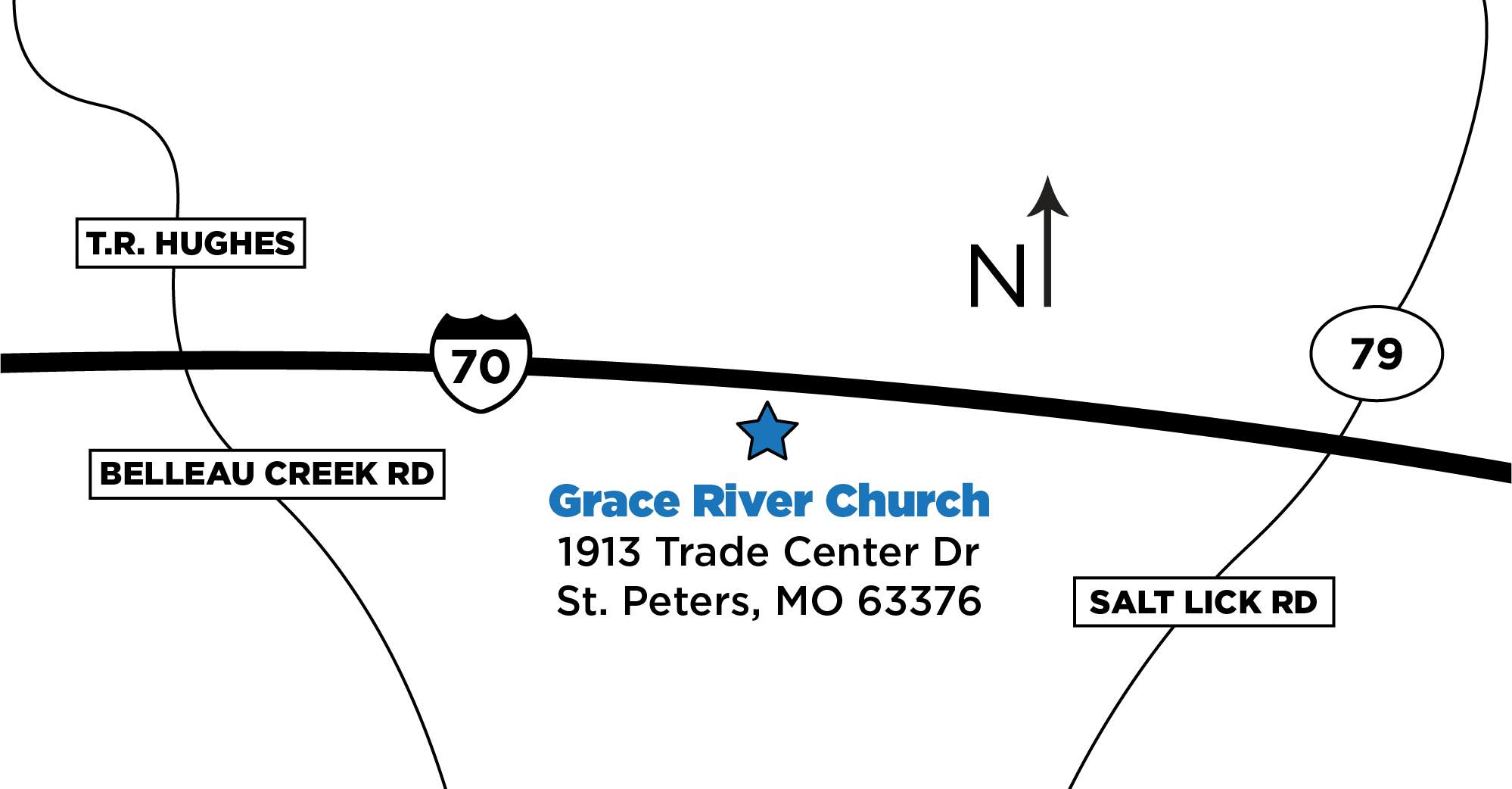 FAQs
HOW LONG IS A WEEKEND SERVICE?
In total, a Grace River Church service is about 60 minutes in length. Services begin with the Grace River Worship Team leading in music. Song lyrics are projected onto the screen so you can sing along and/or engage with worship however you feel most comfortable. After the music portion of service is complete, one of our pastors will share a dynamic message that is applicable to your life.
WHAT IS THE CULTURE LIKE?
Sundays at Grace River are exciting, casual, and relaxed. Come as you are and expect to feel welcomed as our guest.
We believe that kids should have a blast at church every single week – and at Grace River, we make this a priority. 
Our vision for GraceKid's ministry is that your kids would not only have a blast but also have their hearts and minds focused upon Jesus. The other thing we make a priority is your children's safety. Because of that, make sure to leave yourself some extra time before service to get your kids checked in. GraceKids is for kids ages Nursery through 5th Grade.